Up next in our Microsoft Office 365 blog series, Planner! Microsoft Planner is an amazing project management tool, that is simple and easy to use for all team members.
In almost any organization, some kind of teamwork needs to be completed. This can be planning a marketing event, implementing a new software solution, building a house, etc. While it seems simple enough, these projects encompass several phases, tasks, decisions, documents, and people. Keeping track of it all can be extremely difficult. That is where Planner steps in.
In this app, you can create new plans/projects and assign team members to them. From there, a user can be assigned tasks, mark them as completed, or send messages to other team members asking for assistance, etc. In Planner, you can also upload team documents. These documents can be edited by other users, and an audit trail is kept. This ensures that everyone is working on the same document, with the most up-to-date information.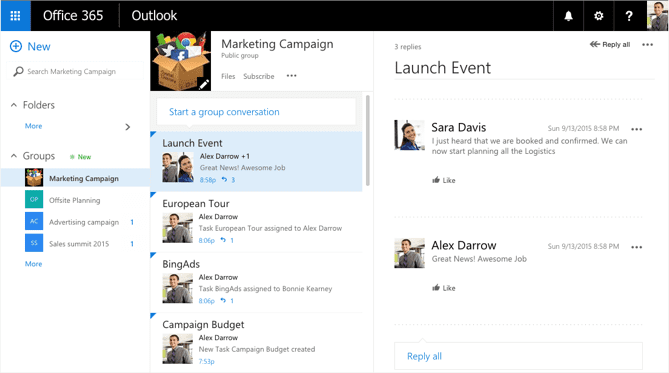 A major win for Project Manager or Team leads is that Planner allows you complete oversight into how people are progressing on their tasks. A manager can log in and see exactly what tasks have been completed, are in progress, or have not been started for every individual user. This kind of oversight enables a manager to keep the project on track and push or offer help to an employee that is struggling or falling behind. All too often, we realize that a team member is behind on their tasks when the project is down to the wire. This is a huge win for Project Managers managing multiple projects with different team members.
Planner also offers powerful graphics for "at a glimpse" dashboards.  A team member or manager can log in and see exactly where a budget stands, or how far along tasks are, right on the home screen.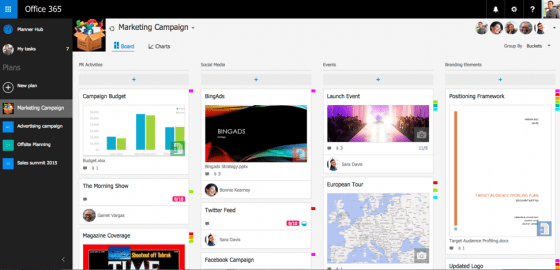 Planner is also becoming wide spread in education. Office 365 now offers free academic licensing, so students and teachers can use the full benefits of the Office 365 stack. Students can manage a group project with faculty oversight. Gone are the days of "he/she didn't do their part." A teacher can see, every step of the way, what students are accomplishing and who is falling behind.
Planner is another great app in the O365 stack to help users empower themselves and accomplish more. Just another way Microsoft has reimagined productivity.
---
MARY CHARUHAS | Account Manager
Mary Charuhas has been with KTL since 2013, starting as a sales intern in the summer of 2013 and moving to Business Development and Internal Sales in the spring of 2014. She is currently pursuing her Associate Degree in Business Management from Frederick Community College and hopes to continue her education at the University of Maryland next spring. Mary also possesses several Microsoft Dynamics ERP and CRM Sales certifications. She manages KTL's existing customers through providing them with ongoing knowledge of the products, assisting them with upgrades and continuing projects, keeping them informed about updates/new releases, events, and training opportunities. Her charisma and passion for providing excellent customer service make her a valuable asset to KTL's sales department.