The Surface's portfolio of devices delivers experiences all employees love. It offers a wide variety of devices as well as the flexibility they need to work conveniently. The new Surface offers best-in-class audio capture with no additional hardware, which aids Office features to work at their best. While both Surface devices and the Office 365 suit are strong tools standalone, they are designed to work best when paired together.  
By conducting extensive customer research with professionals in a variety of fields, Microsoft identified common pain points working professionals faced. Therefore, they have introduced several new features to Office 365 and Surface devices to deliver superior support:  
Automatic audio transcription 
Easy entry to dictation in comments and Expressive Ink comments  Data entry using the digital pen 
New Microsoft Whiteboard templates 
Surface Earbud Gesture support 
Audio Transcription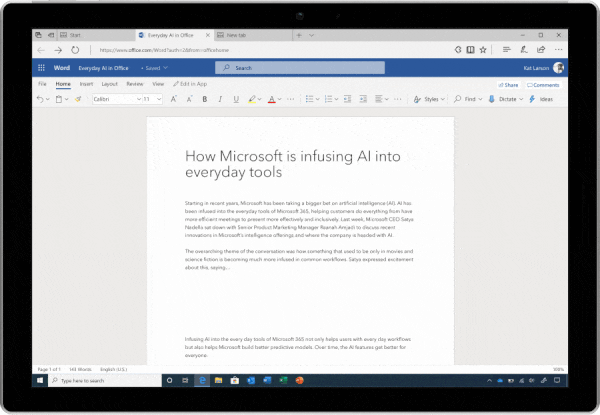 As a result of speaking with numerous researchers, reporters, lawyers, and more, Microsoft introduced an easier method for these professionals to transcribe their audio recording. Users can now upload audio files and have them automatically transcribed within Word. The audio transcription will automatically separate the recording by speakers and segment the content into digestible pieces to allow writers to conveniently search and insert the desired content.  
Comment Entry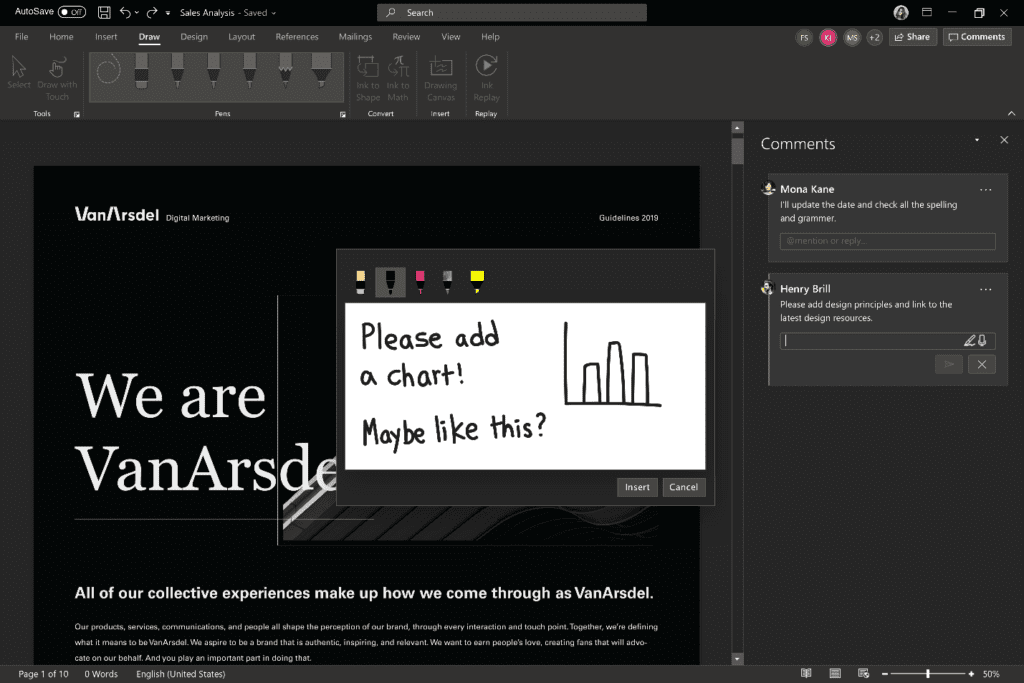 Rather than juggling a laptop or a tablet with an attachable keyboard at an offsite meeting, professionals can easily take notes, make edits or comments via dictation or Expressive Ink. The Surface Pro 7 comes with Microsoft's new Studio Mics to provide the best-in-class audio capture to enhance its dictation capabilities. The Ink Editor allows users to create comments directly in the comments panel with a digital pen or hand. 
Data Entry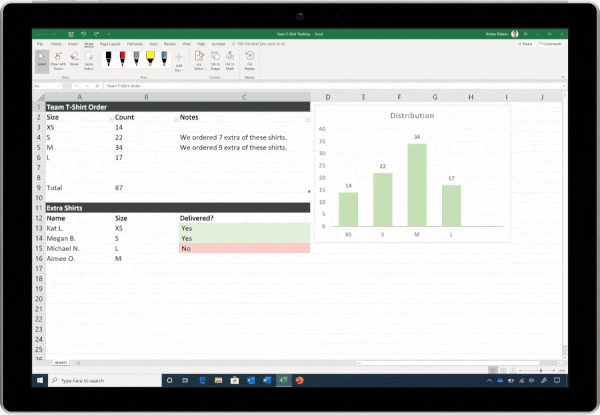 Similar to the ability to create comments more conveniently now, firstline workers and users in general can use a digital pen to directly write and edit Excel worksheets anywhere they are. Users no longer have to be attached to their desk or struggling to balance multiple clunky devices when working offsite.  
New Whiteboard Templates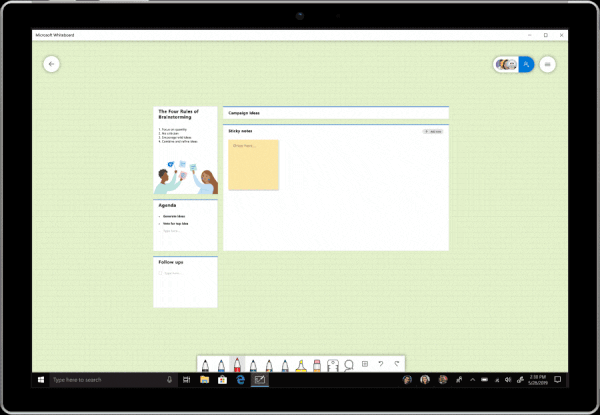 Several new Microsoft Whiteboard templates have been added so users do not have to start from scratch and waste time creating Whiteboard layouts. They can choose from newly available pre-built templates and focus on what's important; the collaboration or project at hand.  
Surface Earbud Features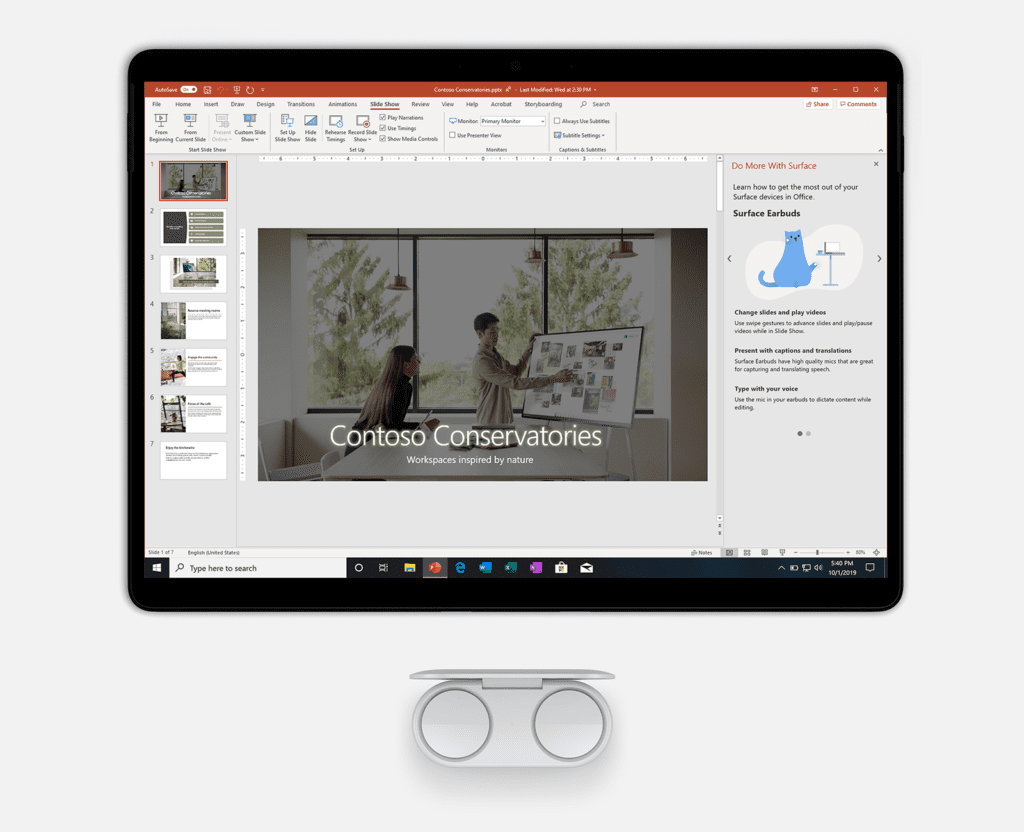 Giving virtual presentations just got more mobile with Surface Earbuds. By pairing the Surface Earbuds with PowerPoint, presenters can freely move around without the fear of disrupting the audio quality or slide navigation.  
With the Surface Earbuds' superb built-in mic, the audience won't miss a thing no matter where the presenter wonders about. The earbuds can also replace the need of a clicker because presenters can navigate through videos or slides with intuitive gestures. Users can even use one earbud as a mic and the other to navigate simultaneously.